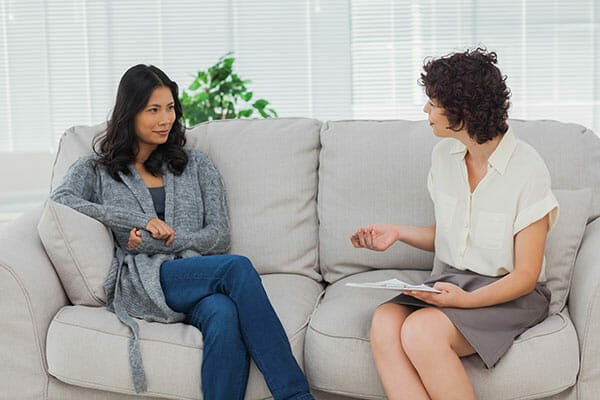 Are you or a loved one addicted to alcohol, drugs or other substances?. Have you managed to stop for a few days, a few weeks or even a few months and then despite all your motivation, ended back where you started?.
There aren't many people that can 'just stop' taking drugs and alcohol without some form of psychological treatment. Psychosocial interventions are 'talking therapies' whereby qualified therapists help individuals find out what the root cause of their addiction is.  They help analyse what keeps people in addiction and most importantly how to overcome their addiction and remain clean. The UK NICE Guidance recommends that psychological interventions should be offered alongside medical treatment of addictions.
Forms of Psychological Treatments for Addictions
As with any substance and behavioural addictions associated with strong psychological dependency, collaborative psychological treatment methods are combined in overcoming the addiction. Some of these methods of psychological treatments for addictions are:
Advice and Guidance on Harm Reduction
Mutual Aid and Social Support Groups e.g. SMART Recovery, Alcohol Anonymous (AA)
1-2-1 Key-working and Counselling
Structured Group-work Programme
Aftercare
Let's now discuss the various settings where above-mentioned methods of psychological treatments are combined to help addicts attain recovery. We shall analyse the pros and cons of each treatment setting in order to ascertain which setting is most helpful. We also considered feedbacks from addicts that Rehab HC have helped attain recovery about what setting worked best for them.
Addiction counselling can take place in the form of group sessions or 1-2-1 counselling or a combination of both. There are qualified counsellors within your local area who are able to offer 1-2-1 counselling sessions on a weekly basis.
While these can be beneficial to some, they rarely on their own help people to completely overcome an addiction. This is because counselling can be an emotional process as a Counsellor will 'open up' what is beneath one's addiction. If you are still in your home environment with the stresses and strains of everyday life still going on around you, it can be hard to break the cycle of addiction and sometimes it can actually be made worse. It is also worth considering that many local Counsellors are not specialists in addiction, nor have prior experience of being an addict or alcoholic so may not be able to relate to what you are going through.
Community Help for Addiction
If you go to your GP they will usually recommend your local drug and alcohol team for support. Rehab Healthcare can also help you to find a service in your local area. These teams are free to access, however as they are there to help as many people that walk through the door, the quality and quantity of treatment you receive may be limited.
Community drug and alcohol teams often work on the theory of 'Harm Reduction'; i.e. reducing your alcohol use or using in a safer way. For example, if you have a heroin addiction, they will first start with putting you on a methadone programme. The intention is to stop the heroin use as methadone is there to do the same job as heroin, but many people continue to use heroin as methadone simply does not give the same 'buzz' as heroin does. We have seen many cases whereby patients develop chronic methadone addiction which makes becoming abstinent even more difficult. They may offer a structured group-work programme and 1-2-1 key-working sessions but again the problem remains for many that simply being in and around your local area, associated with your addiction, can be a difficult place to maintain recovery.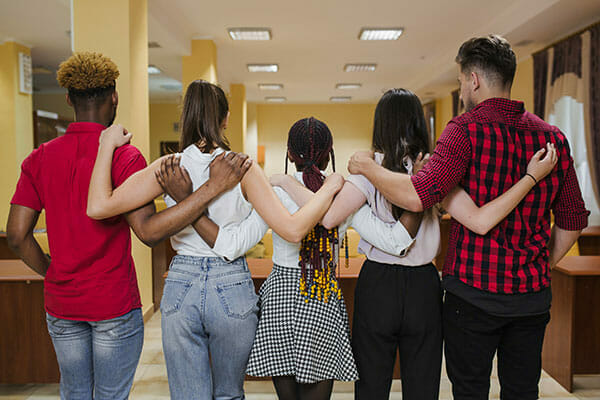 Other community help options come through mutual aids and social support groups like Alcohol Anonymous (AA), Narcotics Anonymous (NA), Cocaine Anonymous (CA), Heroin Anonymous (HA) etc. These substance-specific support groups organise community meetings where counselling and group activities aimed at overcoming the specific substance addiction is carried out. Most areas have their local support groups. Although these support groups have helped many people, unfortunately, they are still located in the same local areas where the addicts thrive in their addiction, making it difficult to attain total abstinence.
Residential Rehabilitation
Both research and the experience of many of the people that Rehab Healthcare works with, tells us that Residential rehabilitation is the most effective long-term treatment for alcohol and drug addiction. This is why Rehab HC strongly recommends residential rehab as the best treatment option as this process can be undertaken in a safe and supportive environment, away from the people, places and things (triggers) that can cause people to continue using drugs or drinking alcohol.
A residential rehab is a place where you stay for a period anywhere between 1 week and 6 months to undergo intensive psychological intervention, often taking place alongside a medical detox treatment.
The psychological treatments provided at a residential rehab are more effective because they are intensive, varied and take place in both group and 1-2-1 settings. Group counselling is massively important as it helps people to learn to talk about their thoughts and feelings openly to others. In a group setting, you can also relate to other people's experiences in addiction and motivate each other to recover. Rehab centres also use the 12-Steps to Recovery Program which is a tried, tested and proven psychological treatment for all types of addictions.
Often the staff within a residential rehab are not only qualified counsellors, they are also in recovery from addiction themselves. This experience is invaluable and often makes the difference for many, as these Counsellors can relate to what you are going through and can tell you exactly how to overcome your addiction.
In addition to the intensive psychological interventions carried out in a residential rehab, most rehab centres that Rehab Healthcare works with have an effective aftercare programme where clients exiting the detox and rehab treatment are followed up with counselling for 6 to 12 months. This helps to maintain their abstinence and provide ready help for them should they be facing some challenges that could lead to relapse.
Rehab HC works with a range of residential rehab providers and we will help you to find the rehab that best suits you and your family's needs.
Call REHAB HC now!