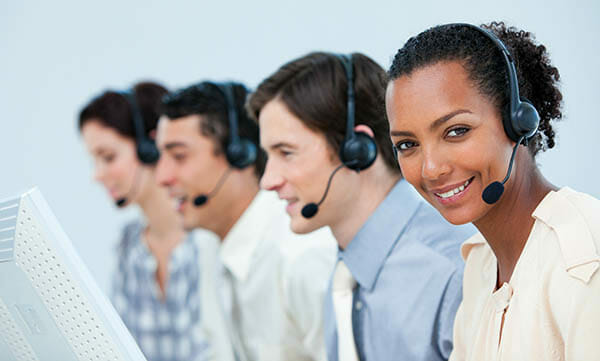 If you have decided to go down the route of residential detox and rehabilitation, the admission process can be very simple and comfortable. Rehab Healthcare will guide you and your family through this important process as it is important that you are well prepared both emotionally and practically, to make the best use of your time in rehab.
Call us now and one of our Advisors will take you through the following process of admission into a private residential rehabilitation facility: 
The first and most important part of the process is assessing your individual needs and preferences. An Rehab Healthcare Consultant will ask you questions relating to:
Substance Misuse – What substance (s) are you abusing? For how long have you had a problem? Do you have a physical dependency?
Mental Health – Do you have underlying depression, anxiety or a diagnosed mental health disorder? This will include consulting you as to what medications you are currently prescribed.
Physical Health – Do you have any physical health problems relating to your drug and alcohol use? This may include liver problems, injecting related injuries, poor mobility etc.
Social Needs – What family and social support systems do you have in place? What is your current housing and relationship status?
Cultural needs – Would you prefer a single sex rehab? Do you have any specific religious or dietary requirements?
Stage 2 – Choosing the Right Rehab for you
Once you have undergone your initial assessment, our Consultant will be in a better place to advise you as to the rehab clinic that best meets your needs and wishes. Rehab HC will give you a range of options so that you can decide for yourself where to do your treatment.
Your choice of rehab clinic will also depend on:
Location – You may want to go as far away from home as possible or stay closer to home so that it is easier to access for family members to visit and for you to access aftercare.
What standard of accommodation you would like – Rehab Healthcare can advise of some luxury clinics with swimming pools and en-suite rooms, as well as budget options that are still a good standard of accommodation.
Family and Work circumstances – This will determine how long you may be able to commit to treatment. Some rehab clinics are very strict whereas others may be best suited to someone who needs some access to work emails etc whilst in treatment
What treatment model will work for you – Rehabs do offer different models and treatment philosophies – we will go through the pros and cons of each.
Your financial budget – We can offer low cost, affordable rehab options as well as higher cost, luxury rehabs, some abroad.
Availability – Some rehabs will have waiting lists and some will be able to offer immediate admission
Stage 3 – First Contact with the Rehab
Once you have made your decision as to when and where you would like to go to rehab, Rehab Healthcare will put you in touch with them directly so that you can set your admission date and time. A member of the Admissions and/or Medical team will be in touch and you may be required to place a deposit to reserve your bed and book your assessment slot with the Medical Practitioner running the service. Once you have paid your deposit, the place is guaranteed, without it you run the risk of losing the space to someone else.
The clinic will advise you of what you need to bring, what items are restricted and go through the treatment process in more depth.
It is always advised that you go to the rehab with a close family member or friend for moral support, as going to rehab can be daunting and an emotional process. It may also be helpful for the rehab to talk with someone close to you to gain more understanding about your circumstances so that can best help you going forward.
If for whatever reason you cannot get to the clinic yourself, as you are not usually allowed to drive to rehab and leave your car there, Rehab HC can liaise with the rehab centre to arrange for you to be collected to safely get you there. We can also arrange for transport home once you have completed your treatment.
Stage 5 – Getting Started
A lot of people don't remember their first day in rehab!. That's often because they arrive in a state of emotional turmoil and quite often a bit 'worse for wear' in terms of being under the influence of drugs and alcohol. But don't worry, the Addiction Rehab clinics have experienced professionals on hand to make your first few days in treatment safe and comfortable. Upon arrival, you will complete the relevant paperwork and undergo a doctor's assessment and where required your detoxification will start. A treatment plan will be drawn up by staff, you will be introduced to your peers and shown to your room.
Stage 6 – Graduation and Aftercare
Once you have successfully completed your time in treatment, rehab clinics will often hold a 'Graduation' ceremony where friends and family will be invited to celebrate your success!. Rehab HC would have by this point ensured your Aftercare package (with the rehab centre) so that you can maintain your Recovery and achieve your long-term goals!
If you would like to discuss admitting into residential treatment, do not hesitate in contacting one of our Addiction Assessment Counsellors and we can arrange immediate admission into a leading CQC-registered UK treatment facility. As you can see, the process is very straight forward. Do not wait. Do it now. There is light at the end of the tunnel.
Call Rehab HC NOW!